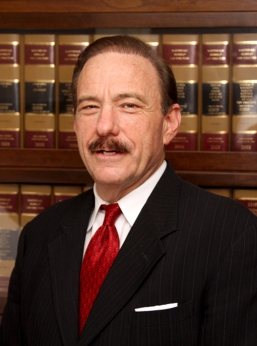 Joe Weeks has practiced law since 1983, when he graduated, J.D. cum laude, from John Marshall Law School of Atlanta. From 1989 until 2009, he served as a Municipal Court Judge. He was selected as a Vice President of the Georgia Trial Lawyers Association, Regional Chairperson for the Georgia Civil Justice Foundation, Chairman of the General Practice and Trial Section of the State Bar of Georgia, and he is a regular lecturer at seminars for new and experienced lawyers across Georgia.
In 2014, Joe received the Tradition of Excellence Award from the State Bar of Georgia. In 2018, Joe was recognized as one of Atlanta's outstanding lawyers by the Atlanta Journal-Constitution.
A trial lawyer, with more than two hundred jury verdicts, Joe Weeks is one of the most experienced and accomplished personal injury attorneys in Georgia.
His vast trial experience includes representing doctors, insurance companies and financial institutions in civil cases as well as representing defendants in criminal cases.
However, for the past 35 years, his trial practice has focused on representing people who have suffered personal injuries.
The most important aspect of my practice is preparation, beginning with the initial client meeting.
While television advertising law firms sign up thousands of cases without personally meeting the client, I would never engage in such conduct. If a lawyer cannot take the time to meet with you, personally, and provide answers to any questions that you have, that lawyer will take other shortcuts while handling your case. This is not acceptable in my practice.
Attorney Joe A. Weeks is AV ® Preeminent ™ Peer Review Rated by Martindale Hubbell Law Directory. This is the highest rating possible for both legal ability and ethics.
Attorney Joe A. Weeks has experience in successfully advocating for the rights of personal injury victims.
Joe A. Weeks has practiced law since 1983, when he graduated J.D. cum laude from John Marshall Law School of Atlanta.
We have gathered the answers to some of the most frequently asked questions to better assist you.
Our professional team is here and ready to assist you by phone or email.
Dial 404-296-1444 for Attorney Joe A. Weeks
You should not act or rely upon any information contained on this site as legal advice. No information contained on this site should be construed to represent legal advice. Providing information to our staff via e-mail or otherwise will not create an attorney-client relationship in the absence of an express written agreement by the Firm to create such a relationship, and will not prevent the Firm from representing someone else in connection with the matter in question or a related matter. No such attorney-client relationship will be formed unless there is an express written agreement.