Joe A. Weeks, Attorney at Law …and Justice for all
23 N. Avondale Plaza | Avondale Estates, Georgia 30002
(404) 296-1444 Office | (404) 297-9606 Fax
Directions: From I-285 E/GA -407E toward Augusta/Greenville. Take the US-278W exit (Covington Hwy), EXIT 43. Turn left onto Covington Hwy/US-278/GA-12. Continue 2.8 mi. We are exactly 1 mile on the right after crossing Memorial Drive.
Directions: From I-285 S/GA-407 S. Take EXIT 41. Merge onto Memorial Dr./GA-10W. Turn right onto Mountain Dr./GA-10. Turn right onto Covington Hwy/US-278/GA-10. Continue to follow US-278/GA-10 for .6 miles. Your destination is on the right.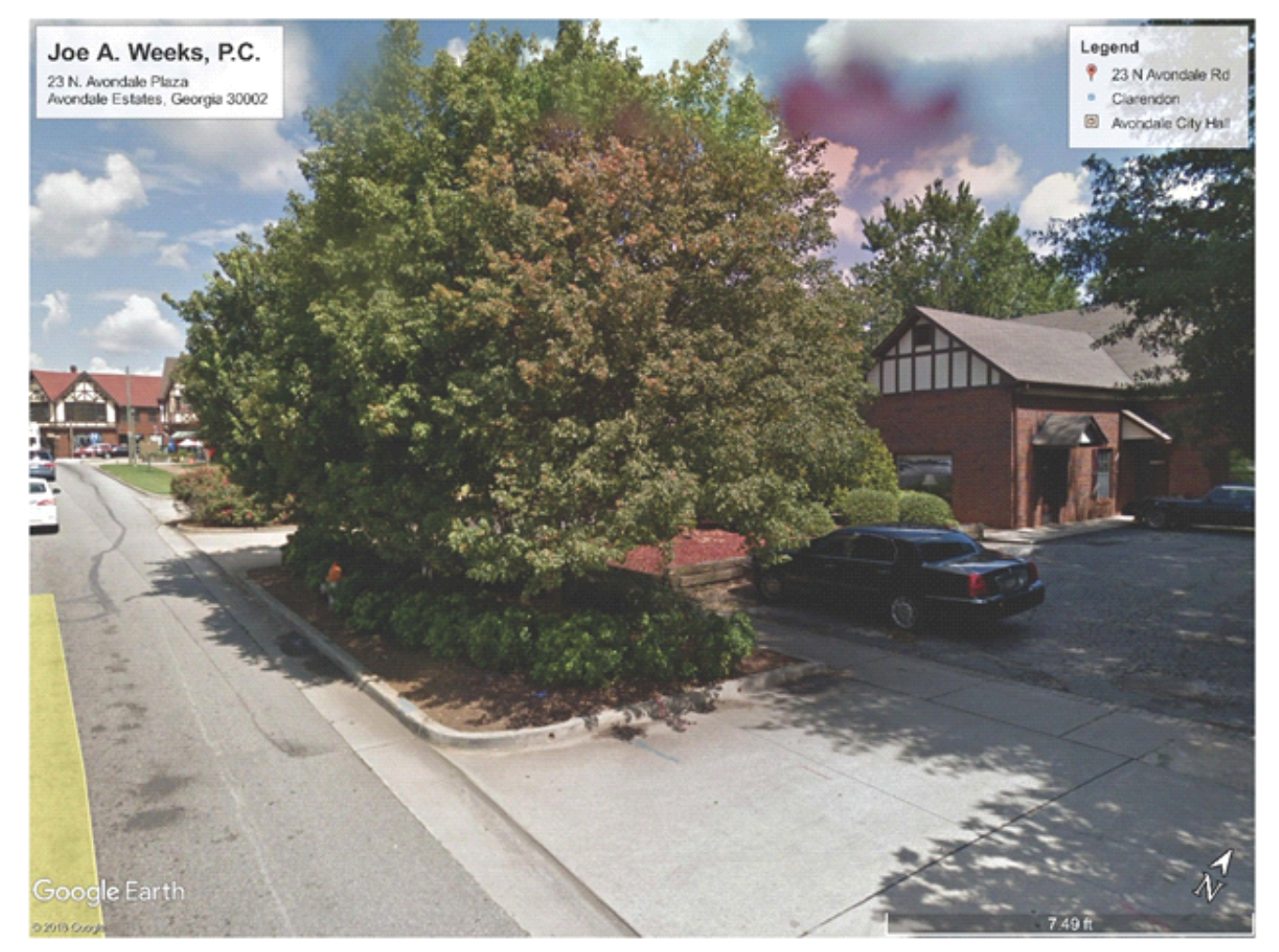 Attorney Joe A. Weeks has experience in successfully advocating for the rights of personal injury victims. | READ MORE
Joe A. Weeks has practiced law since 1983, when he graduated J.D. cum laude from John Marshall Law School of Atlanta. | READ MORE
We have gathered the answers to some of the most frequently asked questions to better assist you. | READ MORE
Our professional team is here and ready to assist you by phone or email. | READ MORE
23 N. Avondale Plaza | Avondale Estates, GA 30002 | Office: (404) 296-1444 | Fax: (404) 297-9606
Frank and Joe Show Every Sunday 9am – 11AM – Click Here to Listen Online 
© Joe A. Weeks, Attorney at Law | site by: LAW DIVISION of  articdesigns.com  |  EmailLOGIN 
You should not act or rely upon any information contained on this site as legal advice. No information contained on this site should be construed to represent legal advice. Providing information to our staff via e-mail or otherwise will not create an attorney-client relationship in the absence of an express written agreement by the Firm to create such a relationship, and will not prevent the Firm from representing someone else in connection with the matter in question or a related matter. No such attorney-client relationship will be formed unless there is an express written agreement.